Abba working on mysterious new project
 Headlines :
The reunion that everybody was waiting for, for 32 years.
Even an offer of 1 billion euro didn't seduce them to a reunion. All four are well off and Björn was jealously guarding the magic of the old days. Until now..
The Swedish foursome didn't only impress people with singalongs like Waterloo. Also their outrageous outfits never disapointed.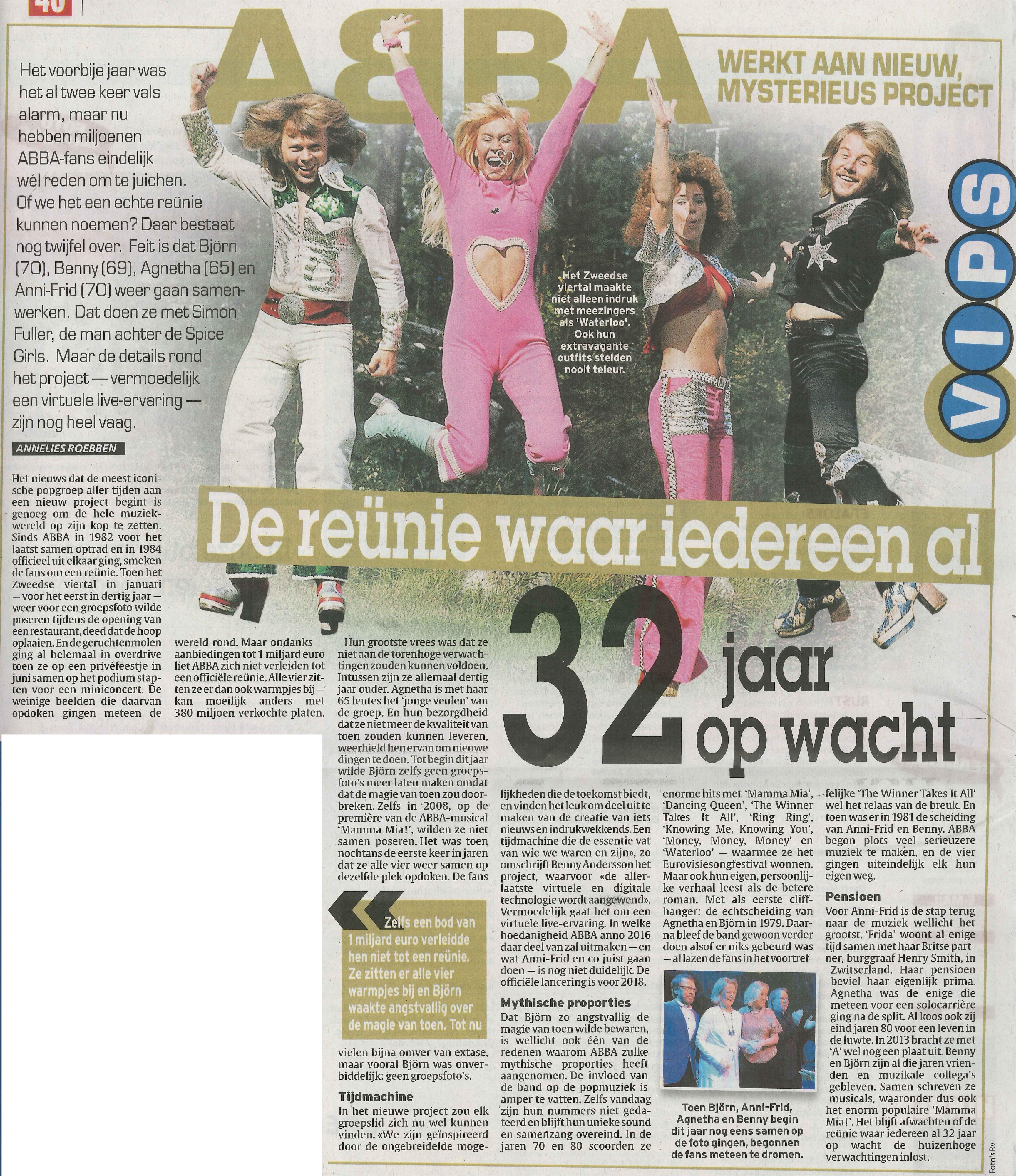 Source : Het Nieuwsblad  (07/06/2016)
Article : Annelies Roeben
Translation : Erwin